Biographies of Key Staff
Mission | Officers and Board | Staff Biographies | Press Room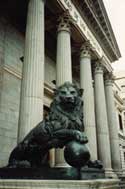 Mr. Warren Master

Mr. Warren Master has recently served as Director of Public Management Consulting at Clifton Gunderston, LLP, Calverton, MD. and as senior consultant to the Center for Improving Government Performance, the National Academy of Public Administration, directed the Center for Workplace Technologies. He served as President to Workplace Connections International, Inc., and acted as senior advisor on Workplace Programs with the U.S. General Services Administration. He is a member of one of Alexandria's Sister City Committees, linking his numerous government contacts with businesses and educational organizations nationally as well as around the world.


OTHER BOARD MEMBERS
Dr. Mary L. Radnofsky
Dr. Joseph P. Koz
Mrs. Janet Preston
Ramon Fernandez-Conte
Mr. Amit Yoran
Mr. James K. Lay, Esq.