CONTACT US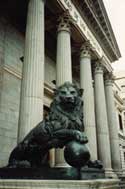 eScrip
What is eScrip?
Participating merchants contribute to The Socrates Institute – up to 10% of the purchases you make using your grocery debit, credit and loyalty cards registered with eScrip which is a behind-the-scenes fundraising program where eScrip does all the work and all you have to do is shop.
It's Easy! It's Free! It's Powerful!
There are no register receipts to collect and mail in, no vouchers or certificates to buy, no additional cost and no hassles for you – and every purchase you make counts! Simply use your registered cards when you shop as you usually do, and the participating merchants donate money based on your purchases!
With hundreds of local and national merchants participating, odds are you are already shopping with an eScrip partner like the ones shown at the bottom of this page.
How you can Join eScrip and support The Socrates Institute?
Sign up online!! It is quick, convenient, and you start earning funds for The Socrates Institute right away! Just go to www.escrip.com and click on "Sign Up." Our Group ID Number is 500004107. We thank you for you support.
List of Participating Merchants