SOCRATES MISSION
Mission | Officers and Board | Staff Biographies | Press Room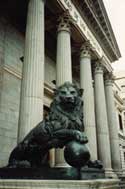 Our mission is to develop and evaluate educational curricula and programs for schools systems throughout the country.

We provide both educational materials and services that make teaching and learning more effective, rewarding, and beneficial to society.

The Socrates Institute is committed to helping teachers – and this includes parents, club leaders, counselors, home-school instructors, etc. – accomplish these goals in three ways:

1) We create high-quality programs based on national standards, including special thematic projects accompanied by Internet sites, videos, CD-ROMS, teaching guides, and assessment packages. Our programs include both traditional classroom subjects (math, science, reading, history, etc.) as well as vital but often overlooked creative and social topics such as art, music, and the emerging discipline of cyberethics.

2) We provide professional development to teachers, showing them how to integrate the disciplines as they teach problem-solving by using rational thinking skills and prior knowledge in real-life case studies.

3) We work with school systems and businesses, to help construct the kind of teaching and learning environments both in and out of the classroom that work best for students with diverse interests and abilities.